The Story Behind Tap Systems, Inc.
Tap Systems was founded in 2015 by Dovid Schick and Dr. Sabrina Kemeny, two successful electrical engineers and entrepreneurs who have both invented critical technologies, founded and scaled up companies, and achieved substantial exits.

The Tap project began with the ambitious goal of creating an input solution for the next generation of digital devices; virtual and augmented reality wearables. After recruiting a multidisciplinary team of engineers and designers, manufacturing for the Tap Strap began in 2018, receiving praise across the industry from Forbes, Wall Street Journal, TechCrunch and many others.

The Tap is currently sold directly to consumers via our website, Amazon.com, and Walmart.com, it has over $2 million in sales to date, tens of thousands of customers, and a 4-star Amazon rating.

Now, Tap is preparing to launch its next product; TapXR, an AI-powered wrist wearable specifically designed to work harmoniously with the virtual and augmented reality systems that are expected to replace mobile phones as our primary devices. This funding round will help launch TapXR into the $300 billion AR and VR markets.
Team
Executive Team
---
Meet Our Founders.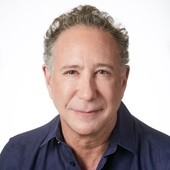 Dovid Schick
Co-Founder & CEO
David Schick is the founder and former CEO of Schick Technologies, where he invented and commercialized the first digital X-ray systems for dentists. He took the Company public on the NASDAQ in less than five years. Mr. Schick has over 100 patents.
Sabrina Kemeny PhD.
Co-Founder & President
Kemeny is the co-inventor of the CMOS image sensor chip used in virtually all digital cameras. She is the co-founder and former CEO of Photobit, which successfully scaled up and commercialized the technology before selling the company to Micron.
Pitch Deck
Reasons To Invest in Tap Systems, Inc.
"Tap is the only viable text input solution for the Metaverse"
Voted as one of "The Best 7 Startups You Can Buy Right Now"
Tap is a pure play investment in the Metaverse.
The Tap Founders and team have a proven track record.
VR & AR Headset unit sales are projected to reach 80M units by 2024.
The AR/VR market is an active area of acquisitions.
Tap is a patented, proven, highly rated technology.
TapXR is a disruptive input solution for the Metaverse.
Ways To Invest
---
At this time you are invited to participate in our Reg CF or Reg D offerings.
Request Reg D Investment Package
---
Tap Headquarters
177 E. Colorado Blvd. Suite 200,
Pasadena, CA, 91105, USA
+1 (626) 216 3654

Follow Us