Reg D 506(c)
Offering Summary
Tap has recently completed a successful Reg CF offering, in which it raised the maximum allowed ($1.07 million). The offering was oversubscribed by approximately $500,000.
This Reg D offering will be made pursuant to SEC Rule 506C, and is open to accredited investors only. This is not to be construed as a solicitation for investments under the planned offering, which can only be made pursuant to tap systems accredited investor offering memorandum, and upon your verification as an Accredited Investor. By entering a dollar amount and pressing "Continue" you are submitting your expression of interest only.
Invest Now:
$2.5M

Funding Goal

$250,300

Funds Committed

$1 Per Share

Purchase Price

$20,692,807

Pre Money Valuation

102

Days to go
Offering Details
Investing in Tap Systems is a rare opportunity to participate in a fundamental advance in input technology which addresses an enormous potential market.
Tap is Revolutionizing a 150 Year Old Industry and Paving the Way for Wide Adoption of Augmented Reality
What is Tap?
Tap is a revolutionary wearable device that allows you to create text, control a mouse and send commands to any digital device just by tapping your fingers on any surface – as quickly and easily as with a conventional keyboard.
Why is it Exciting?
Tap provides the missing link of how we will interact with the new generation of wearables and paves the way for the wide adoption of augmented reality. The projected size of the wearable display market is expected to reach 200 million units by 2023.
What Stage is the Company at?
The Tap wearable is the culmination of three years of research and development. Tap has been shipping to customers since February 2018, and has proven market traction, with customers in over 40 countries.
Who is Behind Tap?
The Tap project is a collaboration of long time entrepreneurs Dovid Schick and Dr. Sabrina Kemeny, both of whom have successfully invented disruptive technologies and brought them to market. They have both founded and been CEOs of previous successful technical ventures.
Meet The Founders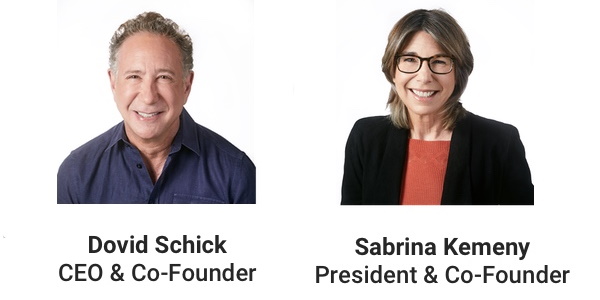 Tap is the brainchild of David Schick & Dr. Sabrina Kemeny, two successful electrical engineers and entrepreneurs who have both pioneered critical technologies, founded, financed and scaled up companies, and achieved substantial exits.
Schick is the inventor of digital dental x-ray technology that is used in most dental offices today, and is the founder and former CEO of Schick Technologies, which he took public just five years after founding.
Kemeny is the co-inventor of the CMOS image sensor chip used in virtually all digital cameras. She is the founder and former CEO of Photobit, which successfully scaled up and commercialized the technology before selling the company to Micron.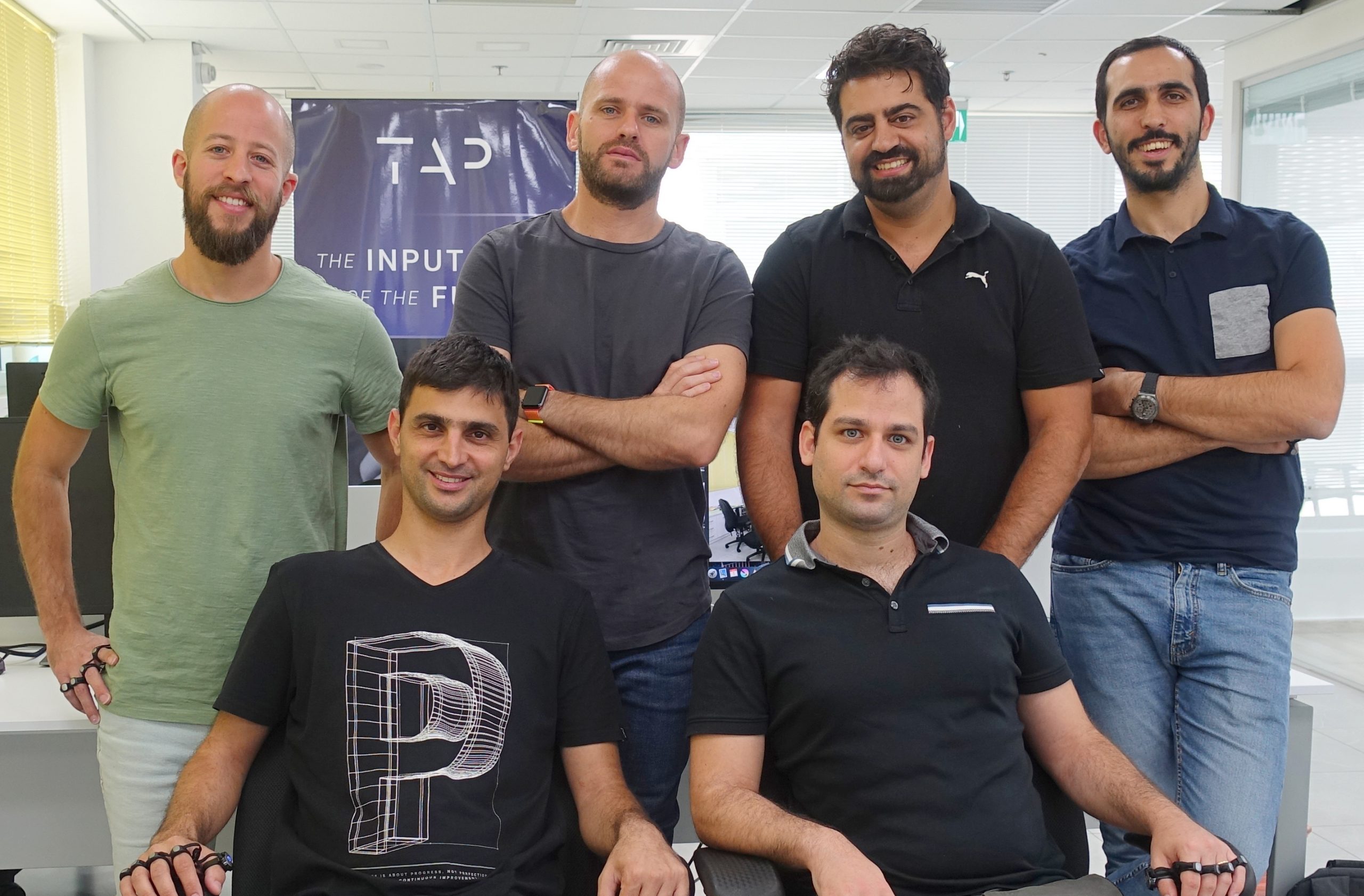 Meet Tap – The Missing Link in Adoption of AR, VR & XR
Computers are continuing to evolve – from the desktop, to the laptop, to the phone, to the watch. The next major step in evolution is wearable computers – including augmented reality headsets. Apple, Google, Facebook, Magic Leap and Microsoft are among the companies investing heavily in making augmented reality the computing platform of the future. The missing link in widespread adoption of these new devices is the lack of a fast and precise input method. Tap solves this problem in a way that is both proprietary and user friendly. With Tap, users can enter text and send commands to their devices quickly, accurately and privately. It is estimated that 200 million wearable-screen devices will be sold annually by 2023.
The All-In-One Wearable Keyboard, Mouse & Controller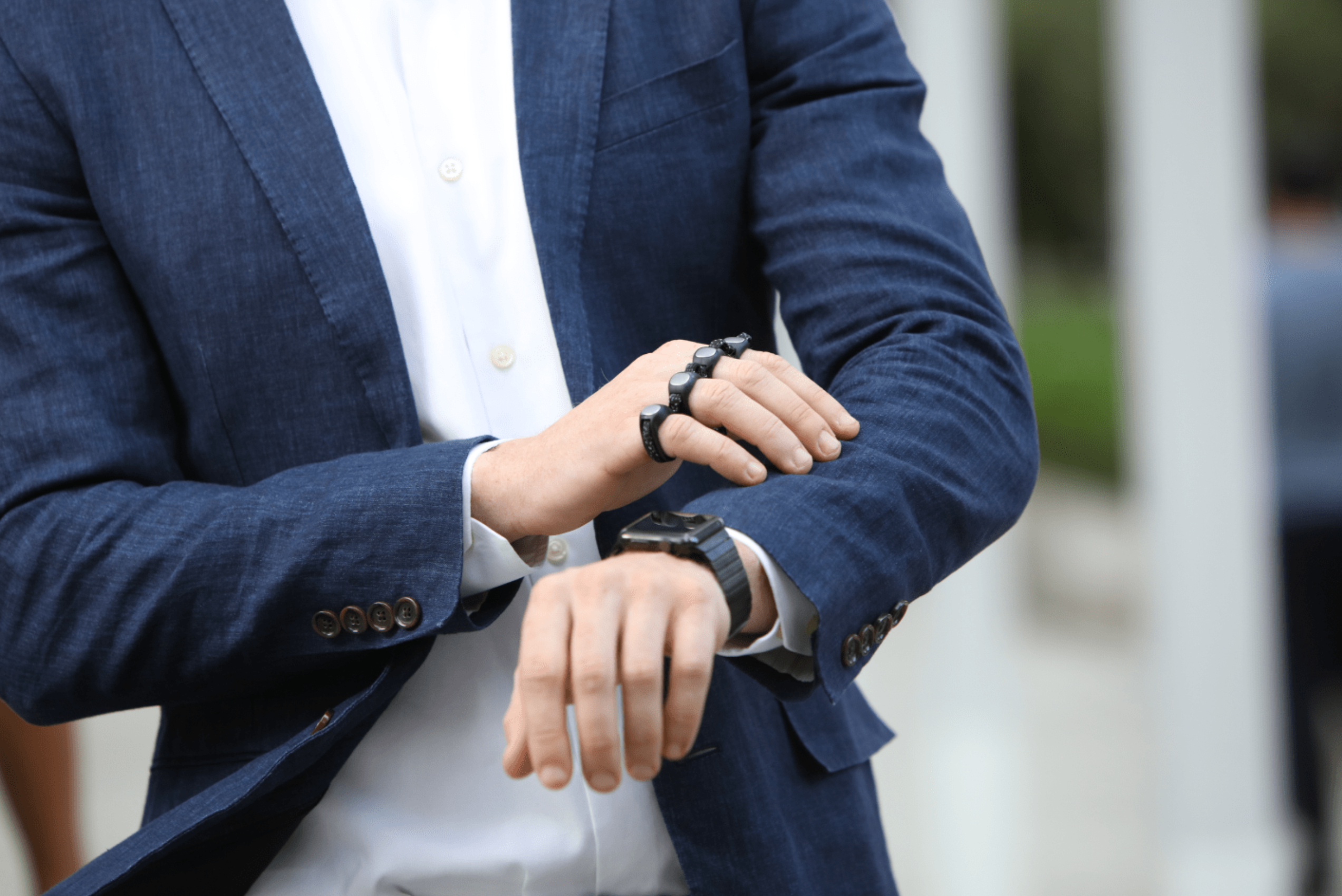 Tap allows users to enter text without the need for a dedicated physical or on-screen keyboard. The Tap Strap One is a wearable device which consists of a set of rings which sense finger taps to control input. Using it, you can type text and send commands to any bluetooth enabled devices, such as smartphones, tablets, computers, smartTVs, and wearable devices. Since you can tap your fingers on anything, you don't need a specialized surface (like a keyboard), making it a great solution for mobile and wearable input. Plus, since Tap is tactile, you don't need to even look at your hand, which is great for any situation where you can't (or don't want to) look at your hands while writing — such as while using Augmented and Virtual Reality headsets. Tap also has a built-in mouse, making it a complete solution for device control. You can learn to tap in about an hour of playing the TapGenius learning game.
Three Years In The Making
Rigorous Testing. 1000's of Iterations.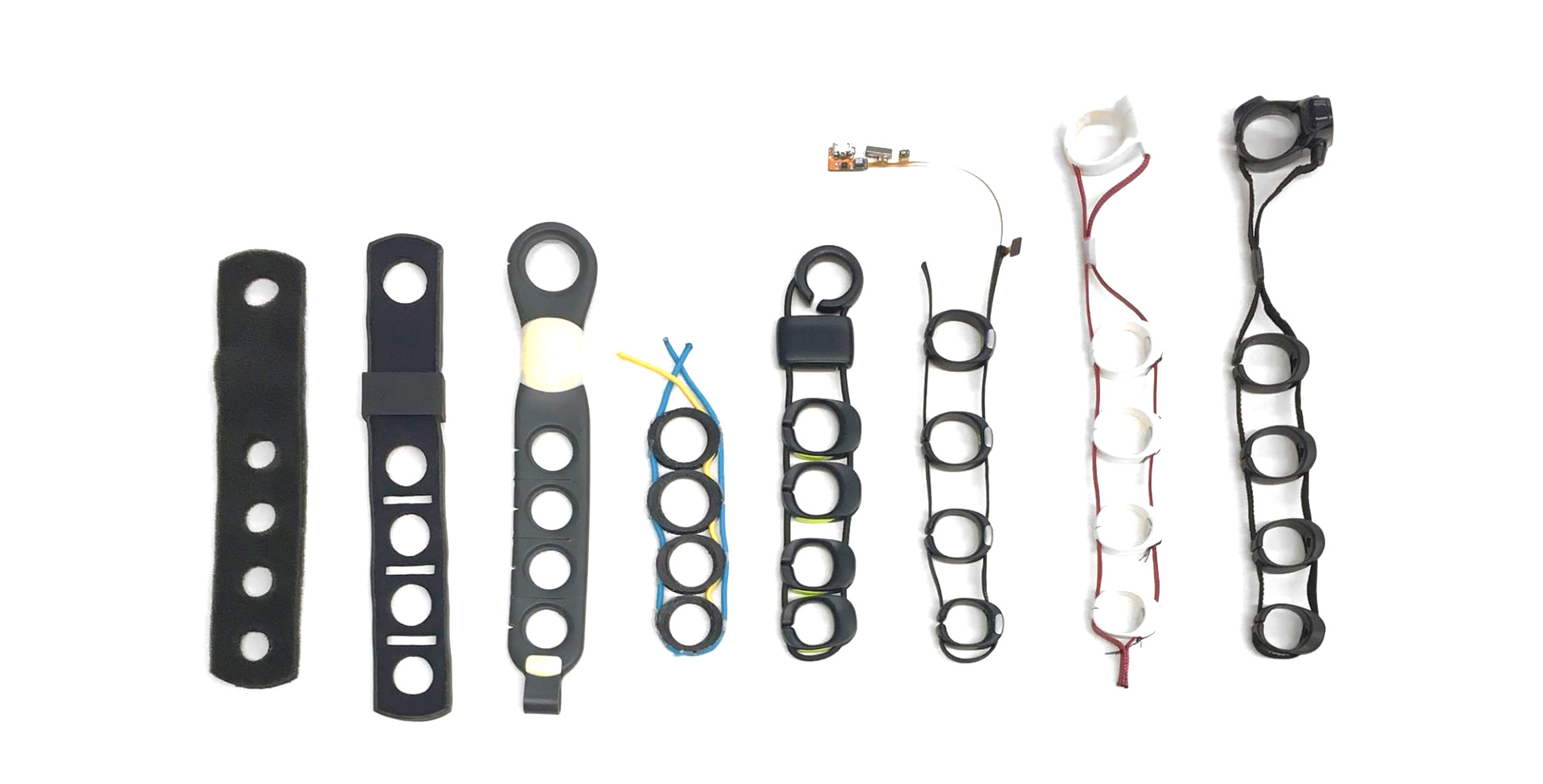 The initial work for what became the Tap project began in 2014, with the ambitious goal of creating an input solution for the next generation of digital devices. Tap has brought together a highly talented group of dedicated engineers, developers and designers who have joined forces to create the Tap hardware, software and mechanics. We have corporate offices in Pasadena, CA and a research and development center in Tel Aviv, Israel – two areas known for emerging startup technology. Tap started as an idea, then after thousands of hours of research, interviews, and feedback the initial design was formed. Early prototypes were completed in 2015, and extensive testing and improvements were accomplished over the next two years. The technology that needed to be develop Tap required innovations in electronics, algorithms, machine learning, materials and design. Manufacturing for the Tap Strap One began in 2017, and the product commenced shipping in February 2018. To date, the Company has filed five patent applications related to the Tap invention.
The Tap Strap One
Precision at your fingertips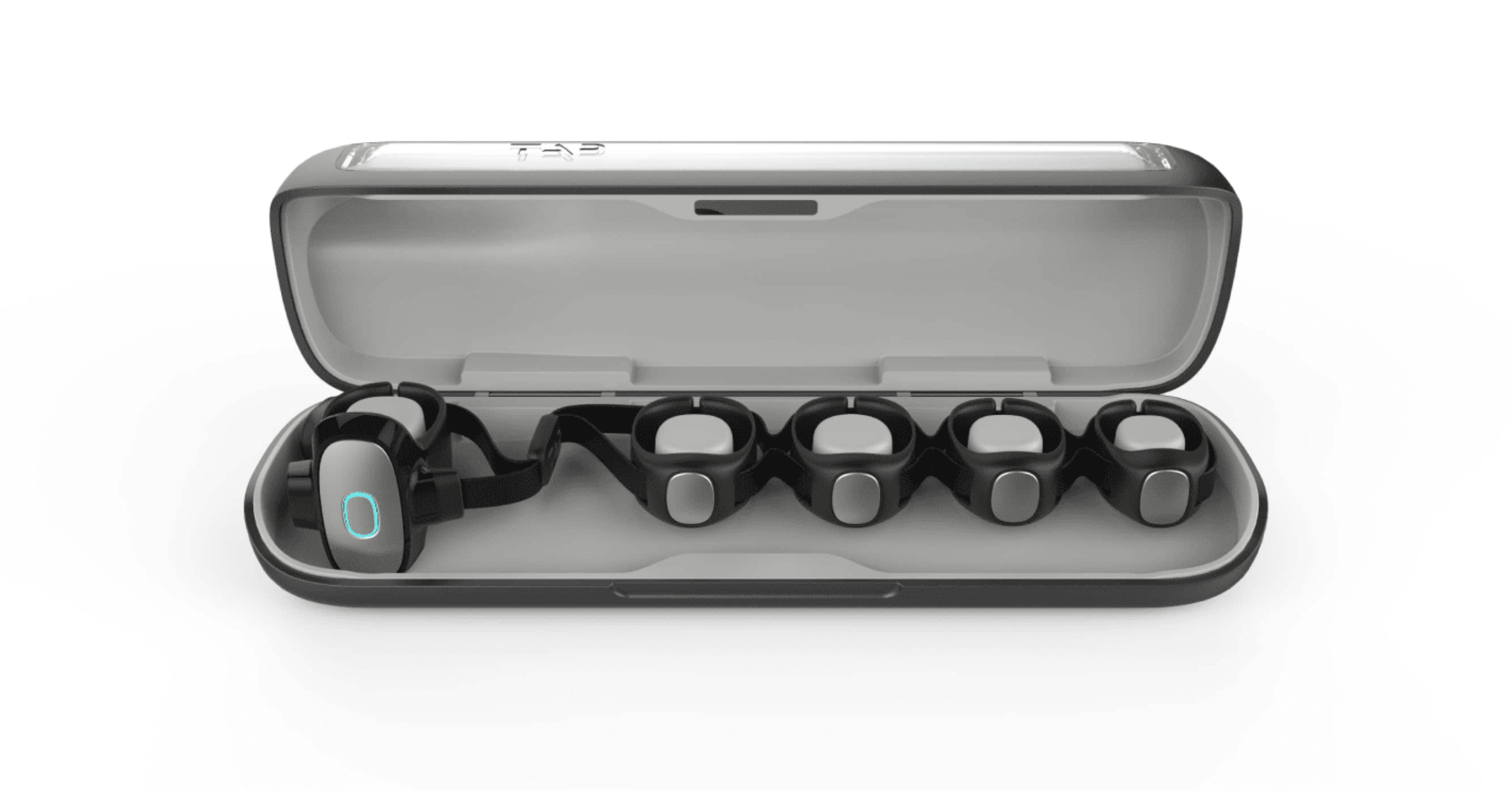 The Tap Strap One Is the Company's debut product. It is being sold on Amazon.com, in select retail stores, and on the Company's website. The Tap Strap One has a large and growing audience of customers in the areas of consumer, enterprise and assistive technology. Tap is:
Fast: Many users reach speeds of over 70 words per minute with one hand.
Accurate: Proficient users have an average accuracy of over 99.8%. This is achieved without the need to calibrate Tap for each user.
Ergonomic: Tap is adjustable and can be worn for hours without discomfort. Wearing Tap does not interfere with the normal movement and use of the user's hand.
Customizable: Tap can be reconfigured to send text in any language, or to send hotkeys and macros to any device.
Easy to Learn: It takes only around 2 hours to learn the Tap Alphabet, and just 10 minutes a day of practice to reach full proficiency. This is about 1/10th of the time that it takes to learn to touch-type. And the learning process is fun with our TapGenius learning game.
---
Complex inputs shouldn't require keys or a board. TAP is the future of how we can communicate with technology and each other.
---
Media Coverage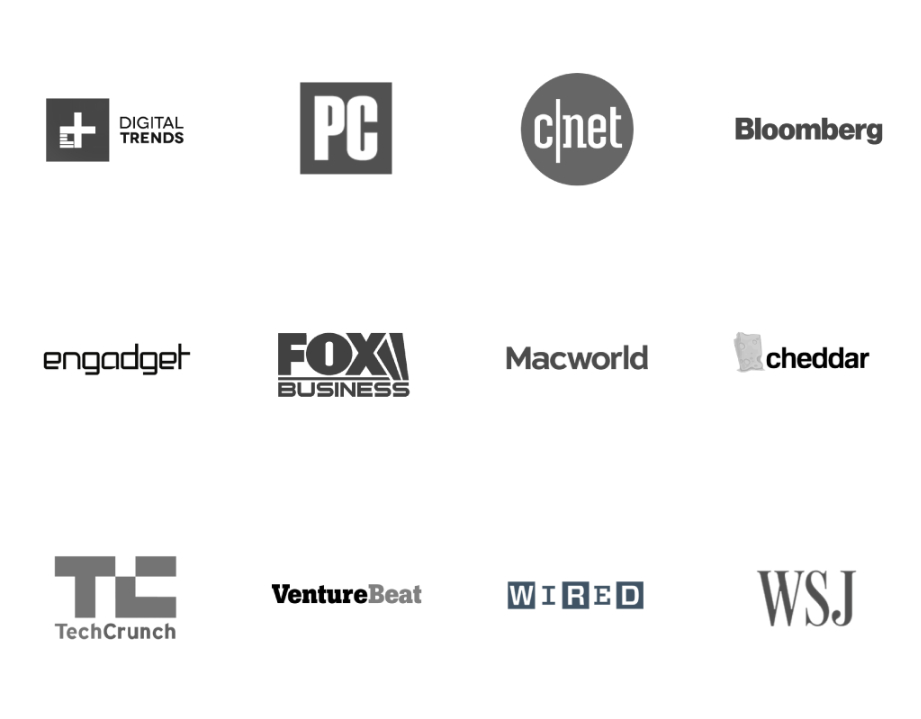 Click Here To Read Press Coverage
---
Tap is Being Adopted Across Multiple Market Segments
"Jony Ive, Apple's design Guru might be proud.."
Leif Johnson
Associate Editor, MacWorld
How Does Tap Work
Tap is a virtual input device that uses chords to register text. There are no keys involved at all – no projected keyboard, no invisible key patterns and no holograms. You type characters and commands by tapping a combination of fingers on any surface. The Tap Strap has accelerometers built into each finger-ring, which collect motion and acceleration information from your fingers. That information is analyzed by a small computer chip which is built into the thumb ring. The output character is then transmitted via bluetooth to the paired device.
The tapping motion is similar to playing a piano. Some characters – the vowels – require only one finger, while others require multiple fingers to tap at the same time. For example, the most common consonants, N, T, L and S, are tapped with two adjacent fingers. "N" is the thumb and index finger, "T" is the index and middle finger, "L" is the middle and ring finger, and "S" is the ring and pinky.
For example, to spell the word, "INTO", you would tap:
I = Middle Finger
N = Thumb+Index
T = Index+Middle
O = Ring Finger
To tap punctuation and special characters, you use double taps. For example, to tap a comma, you would double tap the letter M. Since there are two M's in the word coMMa, it's a quick way to learn. There are taps for virtually all of the keys on a standard keyboard, and your Tap can also be customized so that you can activate keyboard shortcuts, modifiers and special symbols.
---
Learning to Tap is Fast and Easy
Learning to tap is 10X faster than it takes to learn to touch-type on a QWERTY keyboard. The fastest way to learn is by playing the TapGenius Learning Game, which takes you through the Tap Alphabet using a series of fast, engaging challenges. TapGenius was designed with the help of Learning Neuroscience specialists at Stanford University. It breaks down the alphabet into eight simple learning groups of taps and each group takes approximately ten minutes to learn. Punctuation is introduced over time in each round, so once you are finished you will know all letters as well as punctuation. Once you have learned the alphabet, the TapAcademy app, will make you a master tapper with just two to three weeks of playing 10 minutes a day of practice games and speed tests.
---
Customer Reviews
What are the Terms of the Offering?
SUMMARY OF THE OFFERING
The following material is intended to summarize information contained elsewhere in the Limited Offering Memorandum (the "Memorandum").
This summary is qualified in its entirety by express reference to the Memorandum and the materials referred to and contained therein. Each prospective subscriber should carefully review the entire Memorandum and all materials referred to therein and conduct his or her own due diligence before subscribing for Common Stock Shares.
The Company
Company: Tap Systems Inc.
Address: 177 E Colorado Boulevard, Pasadena , CA 91105
Website: https://www.tapwithus.com/
State of Incorporation: DE
Date Incorporated: February 03, 2015
Terms of the Offering
Offering Maximum: $2,500,000 (2,500,000 shares "Shares" of Common Stock)
Type of Security Offered: Common Stock
Purchase Price of Security Offered: $1.00 per Share
Minimum Investment Amount (per investor): $2,500
Offering Period: The Offering will terminate it on the earliest of: (a) the date the Company, in its discretion, elects to terminate, or (b) the date upon which all Shares have been sold, or (c) April 30, 2020, or such subsequent date(s) to which it may be extended from time to time by the Company, but not later than 180 days thereafter.
Bonus Shares for Early Investors:
(i) If you invest $5,000 – $9,999 in the Offering, you will receive additional shares, at no additional cost, equal to 10% of the Shares you purchase.
(ii) If you invest $10,000 – $49,999 in the Offering, you will receive additional shares, at no additional cost, equal to 15% of the Shares you purchase.
(iii) If you invest $50,000 or more in the Offering, you will receive additional shares, at no additional cost, equal to 20% of the Shares you purchase.
Requirements To Participate:
Participation in the offering requires that be an Accredited Investor, You can satisfy the Accredited Investor requirement if you have an annual income of $200,000 (or $300,000 together with your spouse) for the two most recent years and have a reasonable expectation of reaching the same income level in the current year. Alternatively you can satisfy the Accredited Investor requirements by having an individual or joint new worth that exceeds $1,000,000 (excluding your primary residence), Investor Certificate. Once you submit your expression of interest, an independent third-party verification service, VerifyInvestor.com, will contact you by e-mail and invite you to enroll in the safe, secure and confidential verification process. Tap Systems will pay for all cost of the verification process.
Downloadable Files
Investors Deck – November 2019
Invest Now